Lunar Cycle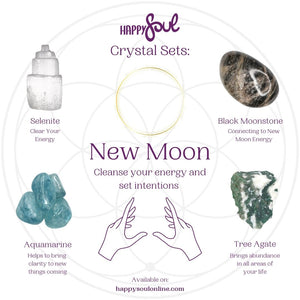 Happy New Moon in Libra!
Our New Moon Crystal Set will help you clear your energy and set new intentions. Selenite: Clear your energyBlack Moonstone: Connecting to the n...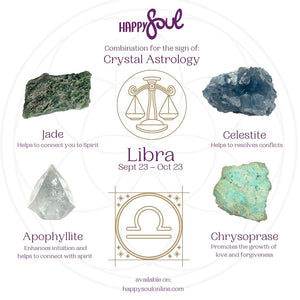 Welcome to Libra Season! ️
Crystal Astrology: LibraSeptember 23 – October 23, 2021✅Jade- Helps to connect you to Spirit ✅Celestite- Helps to resolves conflicts ✅Apophyllite- ...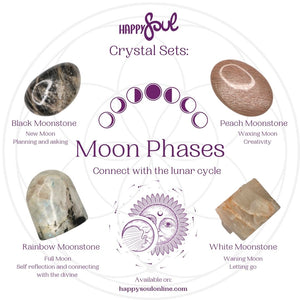 Happy Soul Moon Phases Set
Connect to the lunar cycle ✔️Black Moonstone- New Moon- Planning and asking✔️Peach Moonstone- Waxing Moon- Creativity✔️Rainbow Moonstone- Full Moon...