Manifest
🌾 Peridot: The Gemstone of August, a Month of Wisdom and Abundance 🌾
When we step into the warmth of August, the wheel of the year has turned yet again, bringing us closer to harvest season. August is a month filled ...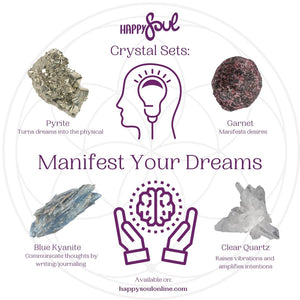 Manifest Your Dreams
Happy Soul 'Manifest Your Dreams ' Crystals ✔️Pyrite- turns dreams into the physical✔️Garnet- Manifests desires✔️Blue Kyanite- Communicate thoughts...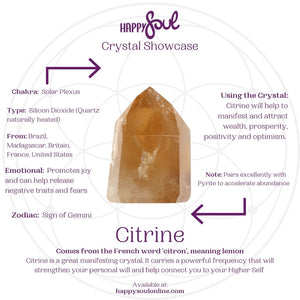 Crystal Showcase: Citrine
CitrineComes from the French work 'citron', meaning lemonCitrine is a great manifesting crystal. It carries a powerful frequency that will strength...