stress
5 Crystals to Get You Through the Seasonal Blues
With season blues in full effect, it can be difficult to stay positive and energetic. Days are shorter and the nights are longer. Some of us may be...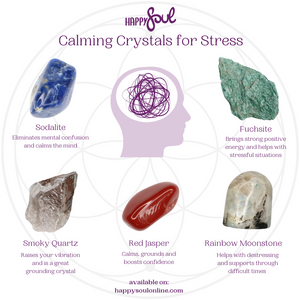 5 Calming Crystals For Stress
Bills. Responsibilities. Family. Life. Do you feel stressed just by thinking about those things? I definitely do! I find calming crystals have been...