Better Homes & Gardens: 10 Amazing Things You Need to Know About Decorating With Crystals
Better Homes & Gardens: 10 Amazing Things You Need to Know About Decorating With Crystals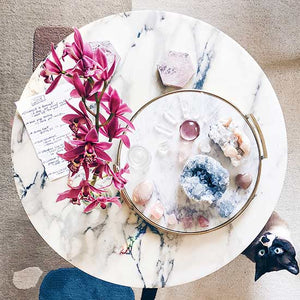 Better Homes & Gardens wrote a great article on how to decorate your home using crystals. Click here to read it. Here is an excerpt:
Crystals can do more than simply jazz up your bookcase or coffee table. Many people believe crystals have healing powers that can influence positive change. Learn more about their properties, plus how to decorate with crystals in your home.
If you're serious about enhancing a space with crystals, the best place to find what you need is a metaphysical store or a new age store. The employees at these types of stores will be knowledgeable on the meanings and functions of different crystals. Other options are museum gift shops or home decor stores.
New age stores are more likely to clear the space—that is, remove negative energy—on a regular basis.
With the overabundance of energetically charged stones and all of the in-and-out traffic from customers, clearing space is thought to be important, says Diane Kewley, owner of Happy Soul.
To read the rest of the article at Better Homes & Gardens, click here!
Guess what? The Happy Soul Academy is now LIVE online! We're offering classes on tarot, meditation,crystal healing and all things metaphysical so go to https://happysoulacademy.thinkific.com/collections to browse our catalogue of courses and sign up.

And, speaking of online, as a thank-you for all your support and love, here is a 20% OFF Discount on your next Order on Happy Soul Online & The New Online Academy! Just Use Promo Code "CRYSTALOVE2020" Ending Soon! So Please Don't Miss out! Shop & Learn Now: https://happysoulonline.com