Leo- Benevolent Warmth
Leo- Benevolent Warmth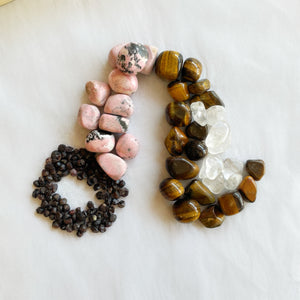 Leo- Benevolent Warmth

Date: July 23 – August 23
Chakra: Crown
Planet: Sun
Constellation: Lion
Crystals: Garnet, Tiger's Eye, Clear Quartz, Rhodonite
Element: Fire
Key Words: Enthusiastic, Warmth, Generosity, Nobility, Strength, Loyalty,
Leadership, Bold, Creativity
Birth Stone: Peridot

Warm-hearted and vital, Leos are external optimists who like to live
every waking moment of their lives to the full.
The tale of the Lion signifies the personal journey we must take in
becoming our own person and embracing what sets us apart from the rest
of the world. What do we love about ourselves, what makes us special, and
how do we express and honor our one-of-a-kind spark? These are the
questions the Lion encourages us to answer as we develop a genuine
sense of self and discover outlets for authentic expression.
Leo teaches us that when we celebrate ourselves and are filled with
confidence, we can connect to the joyous light within our soul and inspire
others through our warmth and generosity.
However, we cannot accomplish this if we remain behind the scenes, as
Leo energy demands that we claim the leading role. No one call tell our
story better and when we claim our own truth we shine our brightest.

• Garnet – Garnet ignites your passion and innermost desires.
Working with Garnet will help you strengthen your sense of passion
in every situation to live a full and vibrant life. Garnet will inspire you
to change your attitude. It infuses your spirit with enthusiasm and
eagerness.
• Tiger's Eye – Tiger's Eye helps you to shine. It combines the energy
of the earth with that of the sun to create a grounded yet high
vibration. Tiger's Eye symbolizes courage, integrity and correct use
of power. This stone is essential for understanding your limitations
as well as recognizing your strength and special skills
• Clear Quartz – A stone of the sun, Clear Quartz draws blessings of
all kinds in your life. It is believed to bring the stars into soul,
enhance spiritual awareness and intensify your awakening process
• Rhodonite – Transmits positive energies. Rhodonite helps to let go
of negative emotions and transform these feelings into positive ones
such as acceptance, love and understanding. Its gentle vibrations
help you to balance your emotions so you can find true forgiveness

In connecting to the spirit of the noble Lion, we learn what it truly means to
act from the heart and glow with a love so big that even the darkest
shadows seem to disappear.

Meditation
Before you begin the meditation, cleanse your crystal. Find a quiet place
for self-reflection. Get into a comfortable position sitting or lying down. If
you're sitting, uncross your legs. Hold your Tiger's Eye from the Zodiac
Leo Set in your hand.
Gently close your eyes.
Take a deep breath in through your nose and exhale through your mouth.
Again, inhale, exhale through your mouth.
One more time, take a deep long breath in through your nose and exhale
through your mouth.
Allow your breath to adjust to your natural rhythm.
Visualize the warm sun as it moves through the sky. Feel the vitality surge
through your body above your Crown travelling down to your Root chakra.
Tiger's Eye combines the energy of the earth with that of the sun to bring
healing where it's needed.
As you bask in the sun's expanding rays, allow its pure warm energy to
reveal your true self.
Viewing yourself in your authentic light allows you to step back from any
distractions to gain the insight you need in this moment.
From our center we find our strength and connect to our true purpose.
Tiger's Eye enhances your connection to your personal power and
strengthens your resolve.
You feel centered and calm with newfound wisdom and grace.
Continue as long as you wish or until the experience feels complete.
When you are ready, slowly bring yourself back to the present. Gently
open your eyes. Lay down your Tiger's Eye stone. Wiggle your arms and
toes. Align with the bright, bold sun that you are and shine your light
ahead.
- Alitzia Tyminski

References
Katie Huang. Crystal Zodiac: An Astrological Guide To Enhancing Your Life
With Crystals. New York: Houghton Mifflin Harcourt Publishing, 2020. Pg.
80, 81

https://happysoulonline.com/collections/books/products/crystal-zodiac-by-
katie-huang

Judy Hall. Crystal Zodiac: Use Birthstones To Enhance Your Life. New
York: Hachette Book Group, 2017. Pg. 26, 27, 28, 29

https://happysoulonline.com/collections/books/products/crystal-zodiac-
use-birthstones-to-enhance-your-life-by-judy-hall