Emerald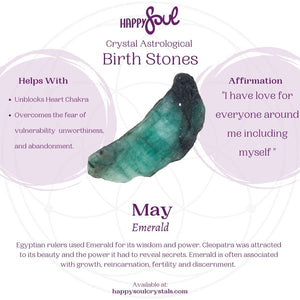 🌿 The Verdant Mystique of May and the Timeless Power of Emerald 🌿
As buds blossom and new life unfurls, May emerges as a month of renewal and growth. It's a season of fresh beginnings that serves as the perfect ba...
Dive into the Divine: Unveiling the Wonders of Beryl Crystals 💎✨
Beryl, a gemstone family known for its stunning hues and transformative energies. These precious stones are born from the Earth's mantle in places ...