Aquamarine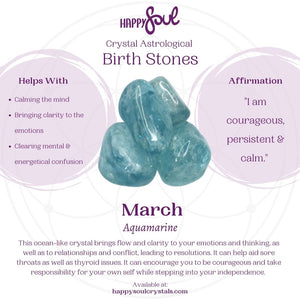 🌊 The Tides of March and the Restorative Currents of Aquamarine 🌊
March ushers in a fresh start, a new cycle of life as the winter frost recedes to make room for spring's blossoms. This month of transformation mir...
Dive into the Divine: Unveiling the Wonders of Beryl Crystals 💎✨
Beryl, a gemstone family known for its stunning hues and transformative energies. These precious stones are born from the Earth's mantle in places ...