loyalty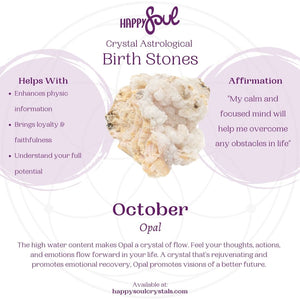 🍂 The Whispers of October and the Iridescent Dreams of Opal 🍂
October, a month bathed in the golden hues of autumn, marks a transition from the vibrant energy of summer to the introspective calm of winter. Muc...
Capricorn - Reach Your Summit of Success.
Capricorn Dec 22 – Jan 19 Chakra: Root Planet: Saturn Constellation: The Goat Mountain Crystals: Azurite, Garnet, Peridot Element: Earth Key words:...