Abundance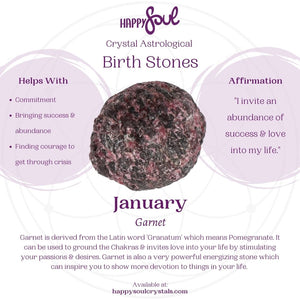 🌟 The Mystical Essence of January and The Enchanting Power of Garnet 🌟
As the year unfolds its first chapter, January emerges like a blank canvas, full of promise and untapped potential. It's a time of renewal, where t...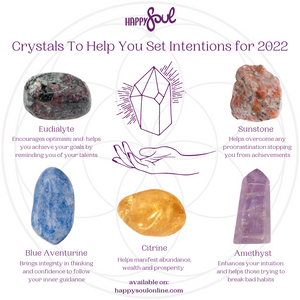 5 Crystals for Setting Intentions in 2022
There's no better time than now to start thinking about your New Years Resolutions! Setting intentions for 2022 will set you up for success, growth...
Capricorn - Reach Your Summit of Success.
Capricorn Dec 22 – Jan 19 Chakra: Root Planet: Saturn Constellation: The Goat Mountain Crystals: Azurite, Garnet, Peridot Element: Earth Key words:...