awaken
Happy Soul Crystal Sets for your 2022 Journey!
2022 is going to be your year! You've had the time to reflect and determine where you want to improve and make intentions for your journey through ...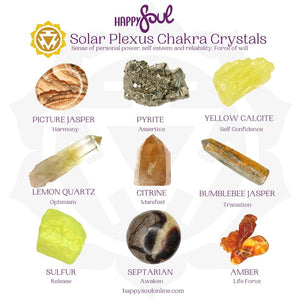 Solar Plexus Chakra Crystals
Sense of personal power, self esteem and reliability. Force of will. ✔️Picture Jasper- Harmony✔️Pyrite- Assertive✔️Yellow Calcite- Self Confidence ...