Green aventurine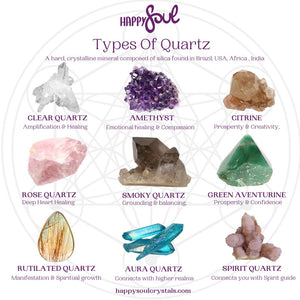 The Quintessential Guide to Quartz: Crystals for Every Facet of Your Life 🌟
Let's delve into the luminous world of Quartz — a stone family with a crystal for virtually every need and aspiration. Originating from across the ...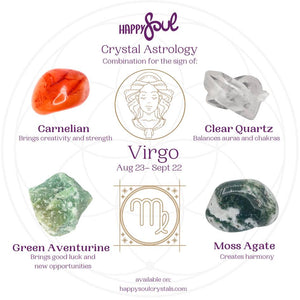 Virgo - The Alchemist of Practical Wisdom 🌿🌟
Date: August 23 – September 22 Chakra: Heart and Solar Plexus 🌈 Planet: Mercury 🪐 Constellation: Virgin 🌾 Crystals: Carnelian, Clear Quartz, Moss A...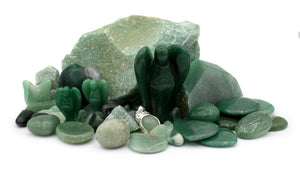 Green Aventurine is Awesome!
 Green Aventurine contributes to the heart's well-being and helps to bring good luck and new opportunities by opening the heart to receiving and ac...