orange calcite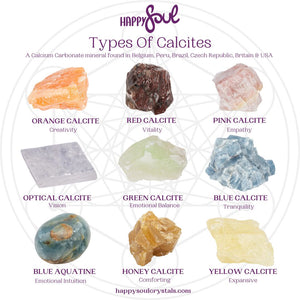 Journey into the World of Calcites: Your Master Guide to Life's Spectrum 🌈
Calcites, another member of our cherished crystal family here at Happy Soul. Calcites are calcium carbonate minerals that offer a breathtak...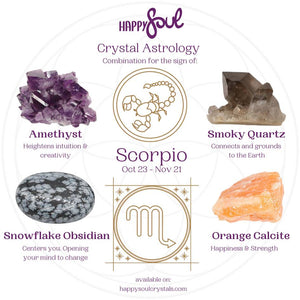 Scorpio - The Realm of Mystical Transformation 🦂🌕
Date: October 23 – November 21 Chakra: Root and Sacral Chakras 🌈 Planet: Mars and Pluto 🪐 Constellation: Scorpion 🦂 Crystals: Smoky Quartz, Snowfla...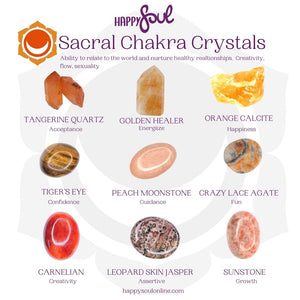 Sacral Chakra Crystals
Ability to relate to the world around you and nurture healthy relationships. Creativity, flow, sexuality. ✔️Tangerine Quartz- Acceptance ✔️Golden ...